Three Course Menu at The George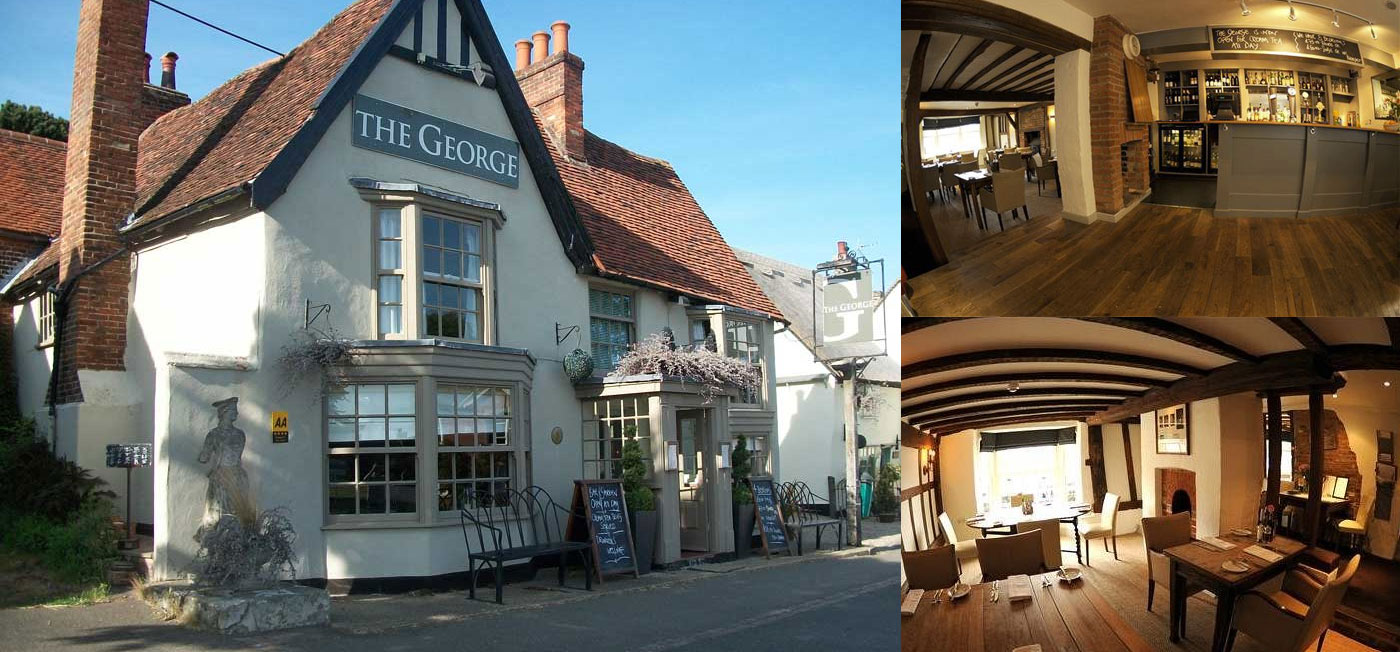 The menu at the George changes regularly, but here are three recent menus showing the delicious food you could be enjoying with our Spa And Dine Package, and our Spa, Dine And Overnight Package.
Starters
Soup (gf) - spinach and watercress
Venison terrine - red onion marmalade, porter sourdough
Smoked mackerel pate - carrot and cucumber salad, horseradish
---
Mains
Confit chicken leg (gf) - mashed potatoes, savoy cabbage
Cod fillet (gf) - buttered chard, new potatoes, white wine veloute
Risotto (gf) - mushroom, tarragon and parmesan
Lamb curry - basmati rice, naan bread, mango chutney
---
Desserts
Vanilla crème brulée - raspberry, shortbread
Chocolate brownie - chocolate sauce, vanilla ice cream
Ice creams and sorbets (gf) - vanilla, chocolate, strawberry, raspberry, blackcurrant, lemon sorbet
Interested?
Want to have a look around our club and spa, or have a question? Complete the form and we will be in touch.