Health Club And Leisure
Nestled in the heart of the stunning Suffolk countryside in the grounds of Houghton Hall, The Gainsborough Health Club & Spa is a unique health club and spa with everything it takes for you to make the most of your free time.
Our health club offers members state-of-the-art health, fitness and leisure facilities along with a highly personalised service in a gorgeous setting Our gymnasium has recently benefitted from a £70,000 refurbishment and now provides the very latest cardiovascular equipment including new bikes, treadmills and cross trainers, all of which include Freeview TV. Our pool and gym are housed in a series of magnificently restored 15th Century timber-framed barns, as beautiful inside as the rolling countryside that surrounds us.

Health Club Facilities
Whether you're just stopping in for a quick work-out or class or spending a good few hours with us we have everything to allow you to enjoy your time. All our furnishings and fittings are of the highest quality and craftsmanship to create a comfortably relaxed and luxurious atmosphere.
A range of club memberships are available for both peak users and off-peak users. Members have the choice of paying monthly with no contract, or benefit from the savings offered on 12 month contracts paid monthly, or the even greater discounts available by paying annually in advance. Additional discounts are also available for couples.
For more information about club memberships please call 01787 279009 or visit the memberships page. We'd love to show you around.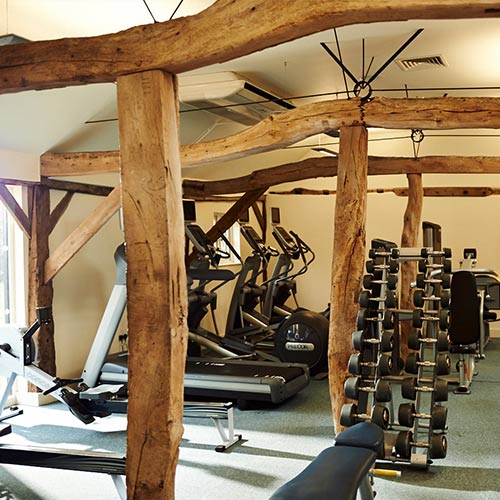 Air-Conditioned Gymnasium
Our friendly team of leisure professionals will guide you on your way to fitness. Even novice users will feel at ease on our state-of-the-art cardio-vascular and resistance equipment once you have been taken through your personalised induction process. Regular reviews of your progress by your personal tutor will help motivate you to achieving your goals and a member of the team is always on hand to help you through your programme.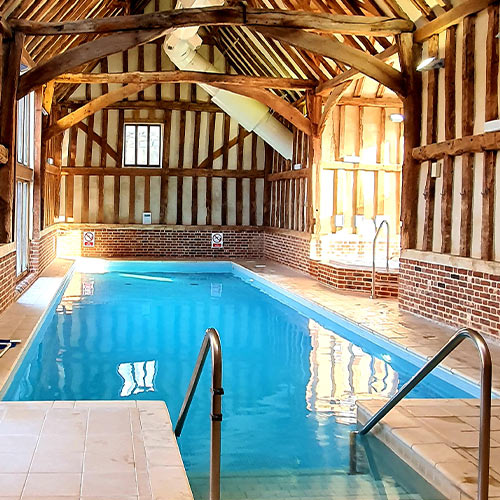 Swimming Pool & Jacuzzi
The centrepiece of the club is our swimming pool and spa bath set in the stunning vaulted 15th Century timber barn. The pool is the ideal place to cool down and unwind after a strenuous session in the gym, or equally swimming a few lengths could be the perfect way to complement your exercise regime while the hydrotherapy gained from a dip in the jacuzzi can help to ease tired muscles and relax the mind.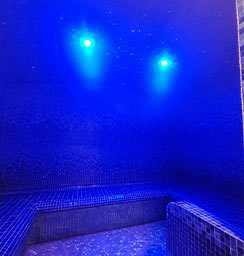 Sauna & Aromatherapy Steam Room
After a dip in the pool or in between spa treatments, take advantage of these traditional heat therapies. The heat of the sauna and steam room help relax the muscles, detox the skin and calm the mind. If all that's not enough why not sit and relax poolside and enjoy the country side views.

Scrambled Snakes & Ladders is back!
29 Aug 2018
Pop Up Spa Waitrose
Lucy & Kirsty enjoy a warm welcome at local Waitrose
24 Aug 2018
Or read all of our news from the club

Membership
Joint memberships start from as little as £37 per person per month, and single membership from £39 per month, so why not contact us to take a tour of the club, speak to one of our trainers and see just what we can offer you?
For our very latest prices please view our membership prices document.
Membership enquiries please call our reception team on 01787 279 009
We look forward to welcoming you to The Gainsborough Health Club
Want to have a look around? Then why not arrange a viewing of The Gainsborough Health Club.