Spa And Beauty Treatments
The Gainsborough Health Club & Spa is a stunning Day Spa Retreat. Our facilities include all that you need to escape from the stresses and strains of modern life and enjoy some dedicated relaxation time.
We offer a wide variety of exceptional Spa and Beauty Treatments and our expert dedicated therapists will ensure that your day will leave you feeling relaxed, refreshed and completely rejuvenated.
We look forward to welcoming you to The Gainsborough Health Club & Spa, the best kept secret in Cavendish!


Our Spa Facilities
The Gainsborough Health Club & Spa has undergone significant investment to ensure our guests continue to receive nothing but the best. Both our health club members and non-members can enjoy an amazing array of facilities in a stunning location.
Four Bubbles Spa Rating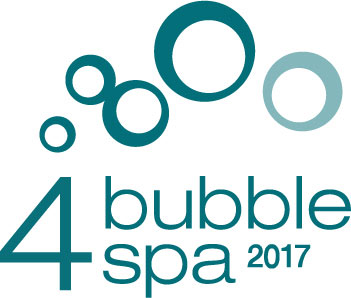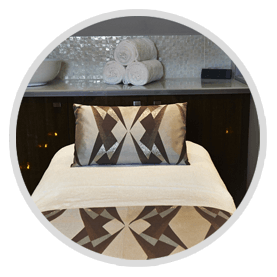 Beautifully Appointed Treatment Rooms
We have four beautifully appointed treatment rooms, including a double room for those wishing to share their spa experience with a friend or loved one.
More on spa treatments
Relaxation Areas
During your time with us, spend a while in our relaxation rooms, a haven of peace and tranquility. The soothing music and comfortable seating make it the ideal area to unwind in between treatments. Or, why not take your relaxation al fresco in our lovely outdoor courtyard? Our rural Suffolk location means that it's almost as peaceful out here as it is inside!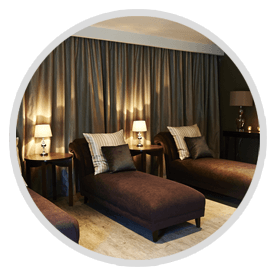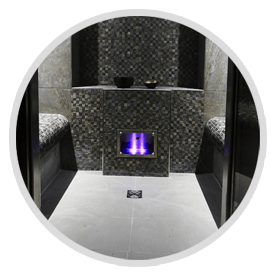 Serail Mud Chamber
The Gainsborough's Serail Mud Chamber is a real highlight of the spa and definitely something to try while you're here. Enjoy this fantastically social experience as you while away 45 minutes with a friend or loved on letting the muds, chalks and steam cleanse the skin and leaving it as soft as silk.
More on serail mud chamber
Coffee And Dining Area
While we may calm and soothe your spirit, you will also need food for your soul! We work with a fabulous local caterer whose delicious menus will help make your spa day one you won't forget. If your spa package includes lunch or you would like to add lunch to your day, please call the club on 01787 279 009 for details of the latest menu. Please note our caterer requires 2 days notice. Hot and cold drinks however, (both alcoholic and non-alcoholic) are available throughout the day at the spa.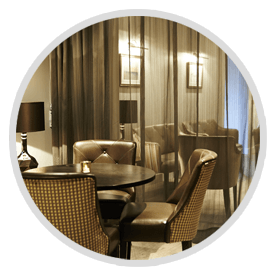 The Gainsborough Club - Video

Peace, Love & Spa
A stunning half spa day to unwind this winter
31 Dec 2023
Spa'kle & Joy
Our indulgent winter spa package
31 Dec 2023
Or view all of our spa offers from the club

We look forward to welcoming you to The Gainsborough Spa
Want to have a look around? Then why not arrange a viewing of The Gainsborough Spa.
Or call our reception team on 01787 279 009
}