Published: 15 November 2017
The Good Spa Guide
We recently had a visit from The Good Spa Guide & we are very proud to say that they have awared us 4 out of 5 bubbles for thier overall Spa Expereince.
Read all about thier day below:
First Impressions- The Gainsborough Health Club and Spa is charmingly rustic, contained within converted, timber-clad farm buildings and surrounded by the beautiful Suffolk landscape that inspired painters, including Gainsborough and Constable. Pause and drink in the gorgeous views before entering the small, beamed and bright reception. From here, you can access the large and recently refurbished gym, the swimming pool and thermal facilities in a listed barn, and the peaceful spa with its own private relaxation room, cafe and mud chamber.
What's on offer? The changing rooms, shared with health-club members, are a good size if a little worn, with old-fashioned shampoo, conditioner and body wash dispensers in the showers (product unspecified). You will need to bring your own body lotion and face wash. Spa day guests are given a wooden locker containing a large, cosy robe, slippers and a towel. The 12-metre swimming pool is housed in a fifteenth-century beamed barn, with double height vaulted ceilings and windows letting in shafts of natural light. After swimming lengths in the cooling water, relax in the warm poolside Jacuzzi, big enough for four. Enjoy countryside views through the large windows as you bubble away. Head through a doorway to heat up in the thermal rooms. Try the traditional wooden sauna and a steam room with a mosaic blue bench, both of which could hold comfortably hold six. There are a few wicker cushioned seats around the pool where you can sip water and cool down before your treatment. In the evenings, this area is atmospherically lit. The spa is in another building, connected via a glass corridor. Enter a rectangular café and reception area, with curtains, lamps and leather chairs in warm, muted greys, greens, purples and blues. Doors and windows open onto a large courtyard, which was closed for winter when we were there. A small counter is filled with a wide selection of teas that you can help yourself to; staff members are on hand to make you a hot chocolate or coffee. There was also an enormous and tempting Victoria sponge as well as posh packets of crisps, should you feel peckish. Through double doors are the treatment rooms, a Serail Mud Chamber, which you can book separately or as part of your spa day, and the relaxation room. This has six cushioned day beds and tables with reading lamps, plus jugs of water and piles of magazines to while away the time.
Tell us about the treatments- We had a Serail Mud Chamber (45 minutes, £75 for two) and upgraded, so that we could have a Babor face mask, Moroccanoil hair mask, and Natural Spa Factory mango exfoliation for just £10 more. Our therapist, Louisa, led us to the mud chamber, a large, grey-tiled wet room with a shower and separate steam room. She gave us two clean towels, which we hung on door hooks, and explained how the ritual worked. (Don't worry: there are instructions on the door if you find you haven't been listening properly.) First, we took turns to shower, scrub and rinse. Our skin felt tingly and butter-smooth already. We then rubbed in the hair mask, and entered the steam room. Inside were two tiled seats facing each other and, on the wall ridge between, a tray containing two face masks and three large dishes of glorious mud for our bodies. The steam wasn't yet released, so we spent time lathering ourselves. A white light alerted us to the onset of steam, and we both slowly vanished in a hot cloud. After about ten minutes, the mist cleared, and ceiling showers rinsed off the mud. After rinsing off properly in the large main shower, we repeated the ritual again with leftover body mud. After a final rinse, where we also removed our hair mud, we dried off as much as we could and went to the relaxation room to cool down. We both commented on how smooth and clean our skin felt. A short while later, two therapists collected us for our Babor Sensory Body Massage with Hot Stones (60 minutes, £68 per person) in the couples' treatment room. We were both invited to smell Babor oils-- very subtle -- and pick our favourite. I chose Balancing with cashmere and wood. The massage began with us lying on our backs. My therapist washed my feet then began to rub the Balancing Oil into my chest and shoulders. It smelled deliciously spicy and citrus-y. She used hot stones for a deeply warm and comfortable massage: I was impressed by how smoothly she did this and soon relaxed. Louisa repeated the process on my legs and arms, and invited me to turn over, to end with an intense massage using both the stones and hands on my back. It was unusual to finish a body treatment with a back massage, but it was like saving the best for last. It meant the treatment ended on a blissful high. I felt so much clearer and calmer after both treatments, and my skin smelled and felt wonderful; not too oily like many aromatherapy treatments, but soft and smooth.
The spa menu at The Gainsborough Club and Spa offers results-driven facials, "Sensory" or "Effective" body treatments, a separate menu for men and treatments for mums-to-be. Food Facts You will need to pre-order your lunch, as food is provided by local Tiffin's Tea Emporium. Eat at one of three tables in the small but comfortable spa café; everyone wears robes and there are only spa guests. The menu includes sandwiches, salads and a ploughman's platter. You can also order hot, cold or alcoholic drinks. We had an Afternoon Tea Package, which was served on tiered plates alongside traditional teapots and cups and saucers. Our cheese, ham and egg rolls were delicious, as were our mini scones, cakes and dessert pots.
We loved / we didn't love- We loved the Mud Serail: it was great fun and the products made our skin and hair feel fabulous. We also loved our hot-stone treatment and were impressed with the Babor aroma oils. We loved our cream tea: Delicious, fresh and charmingly displayed. A real treat for a spa day. We also loved the cosy, quiet vibe of the spa area and the friendly staff. We didn't love As the spa is quite petit, it can feel crowded. If you're looking for a quiet spa experience you may want to visit during the week. The changing rooms are clean but need a facelift. We loved the location of the spa, but would have liked to see more of that beautiful countryside from the spa itself. That empty courtyard could surely fit a hot tub or two?
Who do you think would like it? Friends and couples: The cream tea package with the Mud Serail is perfect for a cosy, indulgent catch-up. First time spa-goers: The Gainsborough Club and Spa offers some great deals on spa days, the cosy feel and friendly staff will make you feel welcome.
What bubble rating did you give this spa? We gave The Gainsborough Club and Spa a Good Spa Guide Bubble Rating of 4 bubbles. It's a small but friendly and peaceful day spa in a pretty countryside location -- and splendid value, too. The spa is well contained away from the busy health club with a comfortable relaxation room, enjoyable treatments and tasty, locally made food. A great spa to de-stress with a close friend.
Savant Spy visited in October 2017 and awarded it 4 Bubbles.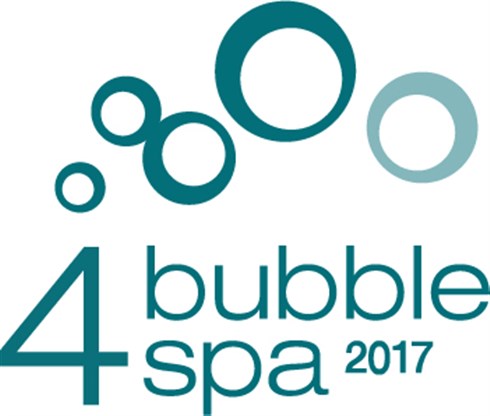 Published: 15 November 2017