Nail Treatments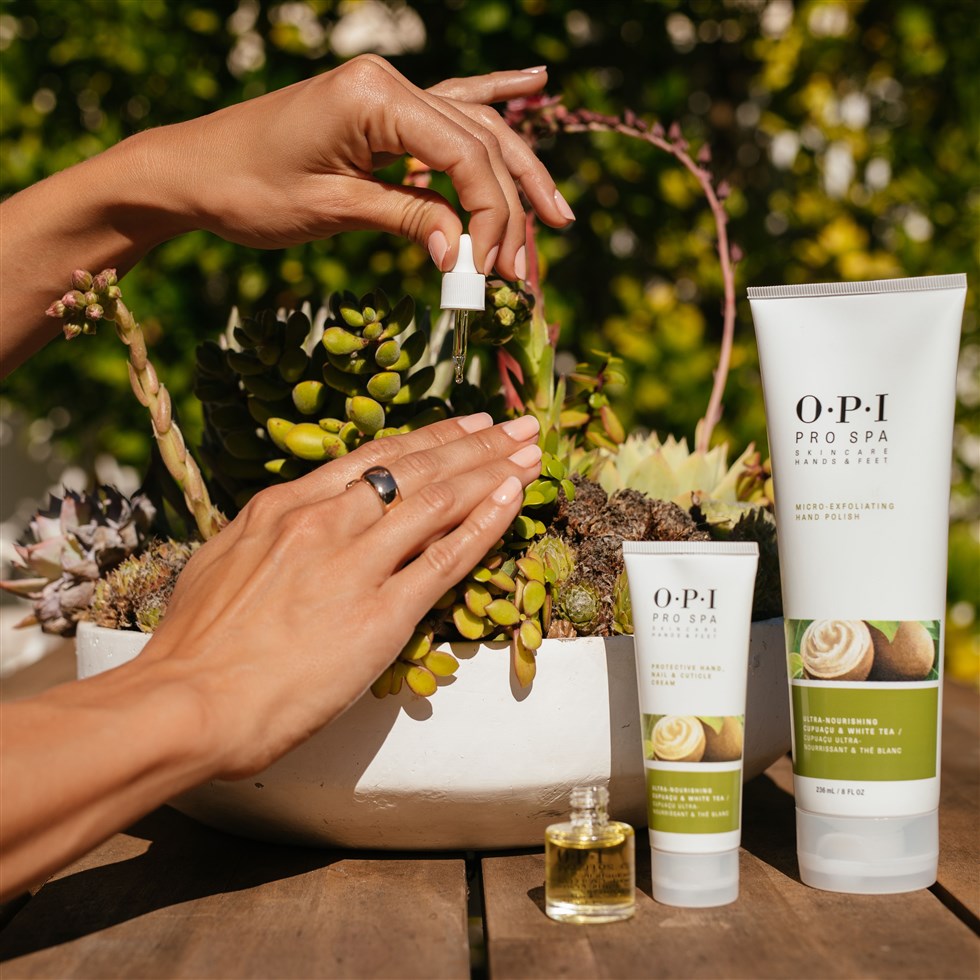 Strong, conditioned, healthy nails that look stunning. That's what all of our nail treatments offer. As well as the more traditional manicure and pedicure treatments we also offer the revolutionary new gel nails treatments from industry leading nail experts OPI Nails. Believe us, these treatments are so much more than just a file and paint!
OPI ProSpa Mini Manicure
30 minutes - £35
In a rush, but still a need a quick way to de-stress? The OPI ProSpa Express Manicure is perfect. Featuring essential OPI ProSpa products and techniques in a condensed service that doesn't sacrifice on a premiere experience OPI
OPI ProSpa Pedicure
30 minutes - £35
Quick, effective and oh-so relaxing.
This OPI ProSpa Express Pedicure features essential OPI ProSpa productsto provide a spa pedicure experience without increasing service time
---
OPI ProSpa Manicure
60 minutes – £45
Soothe, relax and indulge with the ultimate OPI ProSpa Pamper Manicure.
The crème de la crème of manicures, you will benefit from unparalleled exfoliation,moisture & protection, while reveling in a combination of massage techniques and acupressure designed to reduce stress and relieve tension.
---
OPI ProSpa Pedicure
60 minutes - £45
Soothe, relax and pamper with the ultimate pedicure experience.
The OPI ProSpa Pamper Pedicure includes unparalleled callus softening, exfoliation and moisture & protection. An extended massage combined with acupressure to reduce stress, relieve tension will leave you feeling relaxed and renewed
OPI Gel Nails
50 minute Gel nails Manicure or Pedicure - £45
25 minute Gel nails removal and condition - £15
A revolutionary soak-off gel polish that offers a longer lasting manicure with total protection for your nails unlike previous gels. It's quick, easy and dries in seconds. Smudge and chip resistant giving active women the freedom to literally work hard and play hard whilst keeping their nails looking their best. Please note this treatment does not provide an extension to the natural nail.
---
Where next? Nail Treatments | Waxing | Finishing Touches | Kissed by Mii
Interested?
Want to have a look around our club and spa, or have a question? Complete the form and we will be in touch.
Or call our reception team on 01787 279 009