Treatments For Men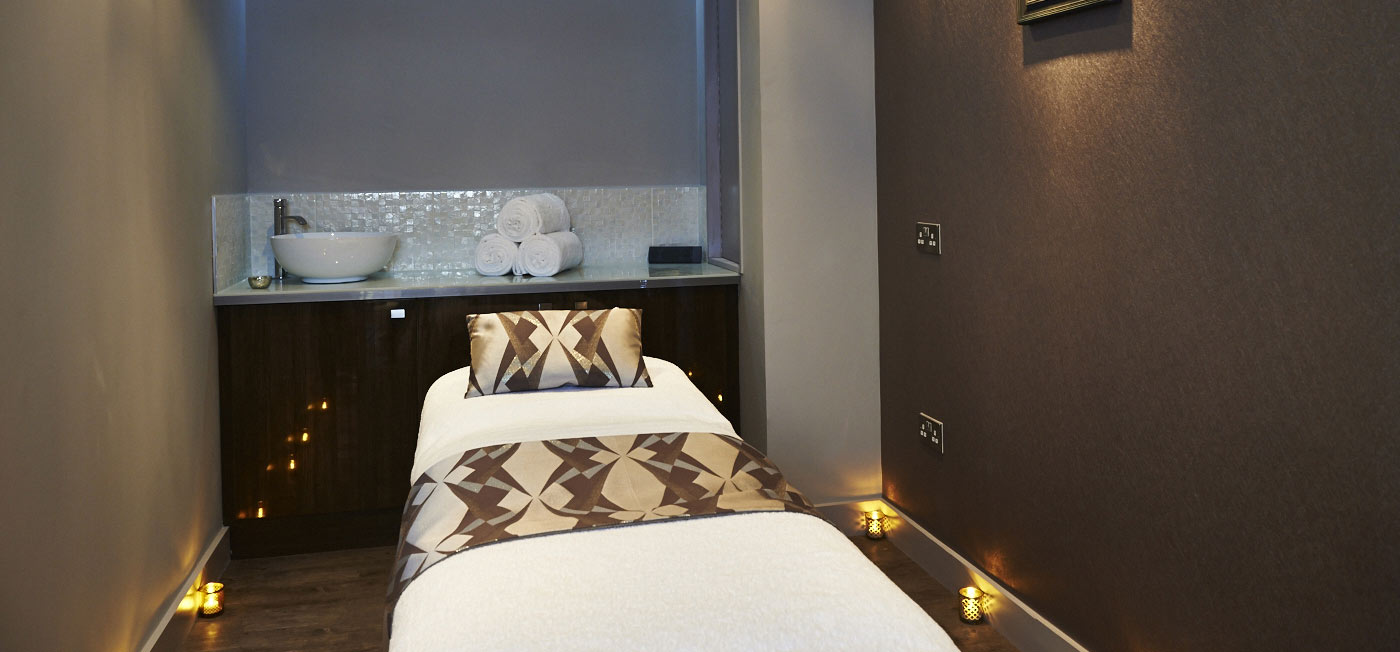 Nearly all of the treatments offered in our massage and body treatments are suitable for men as well as women, but this selection is particularly recommended for male skin…
Go Guy – The Executive Men's Facial
25 min - £35
50 min - £55
A facial to revive your skin, soothe aching neck muscles and smooth away stress. Including a deep cleanse plus exfoliating mask and an energising or relaxing massage. For the finale, choose between a foot massage or stress relieving scalp massage
---
Hot Oil Scalp Massage
25 min - £35
A truly relaxing experience, we have developed a unique scalp massage incorporating pressure point techniques to the scalp and ears with tension releasing movements around neck and shoulders that will place you into a state of pure bliss.
---
Drift Away - Relaxing Massage
25 minute treatment - £35
50 minute treatment - £55
This deeply relaxing top-to-toe massage, formulated with a dreamy blend of Mediterranean essential oils including Frankincense, Lavender and Patchouli, is guaranteed to have you drifting away. This is the perfect treatment to soothe and calm frazzled nerves and wind down an active mind; tension and stress simply melts away…
---
Work It Out Massage - Deep Muscle Massage
25 minute treatment - £35
50 minute treatment - £55
A detoxifying, deep tissue massage that relieves fluid retention and works out tired, aching muscles. Using the ingenious WORK IT OUT detox massage oil including essential oils of Juniper, Lavender and Cypress. We begin with full body brushing to stimulate the circulation to improve lymph drainage. Then we perform a deep tissue, body-boosting massage with muscle-fitness techniques and movements to really give your muscles a work out - working on knots, tensions and tightness to help the detox process. Detox-licious!
---
Where next? Renew & Restore | Drift Away | Ultimate Tranquil Escape | Signature Spa Day | Serial Serenity For Two | Mum to Be
Looking To Book?
Want to book this treatment or any other spa treatment, then please book online below.
Or call our reception team on 01787 279 009